Heat treatment – narrowest tolerances for the highest quality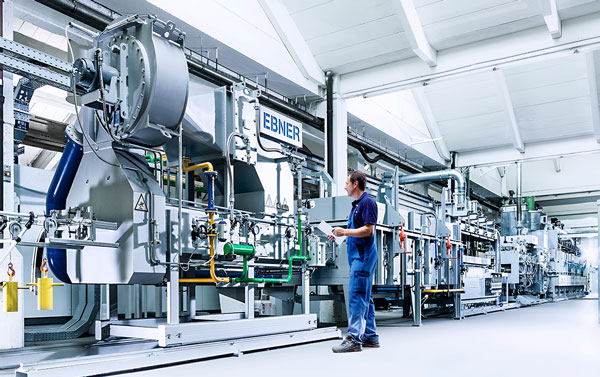 With our decades of experience, comprehensive investments and the collected expertise within our company, we achieve results in heat treatment that fully satisfy even the toughest demands. Where required we can confirm for our customers extremely narrow tensile strength tolerances of  +/ – 50 MPa.
With Eberle's precision strip steel your products will be more reliable in use, and constantly and exactly deliver the properties required, such as tensile strength or bending.
We modulate the carbide distribution in the microstructure of our strip steels very precisely to the characteristics required for the application.
Our hardening and tempering process sets standards, and thereby achieve the highest consistency in strip shape and the lowest possible susceptibility to error.