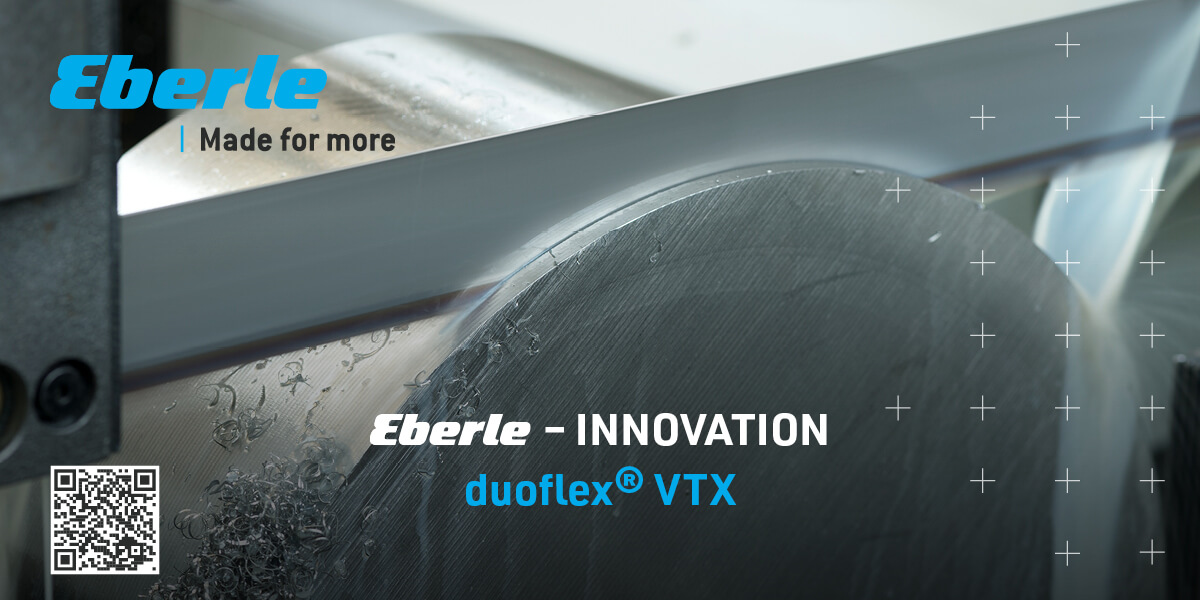 Eberle presents its most innovative bimetal band saw blade, duoflex® VTX:
duoflex® VTX, specially designed for long and very long cutting lengths, provides increased precision and stability by significantly reduced cutting forces – completely without use of carbide. This bimetal saw blade is especially suitable for stainless and acid-resistant steels as well as hard-to-cut steel grades and nickel-based alloys.
Click here for more information about the innovative high-performance bimetal saw blade duoflex® VTX in our SPECIAL!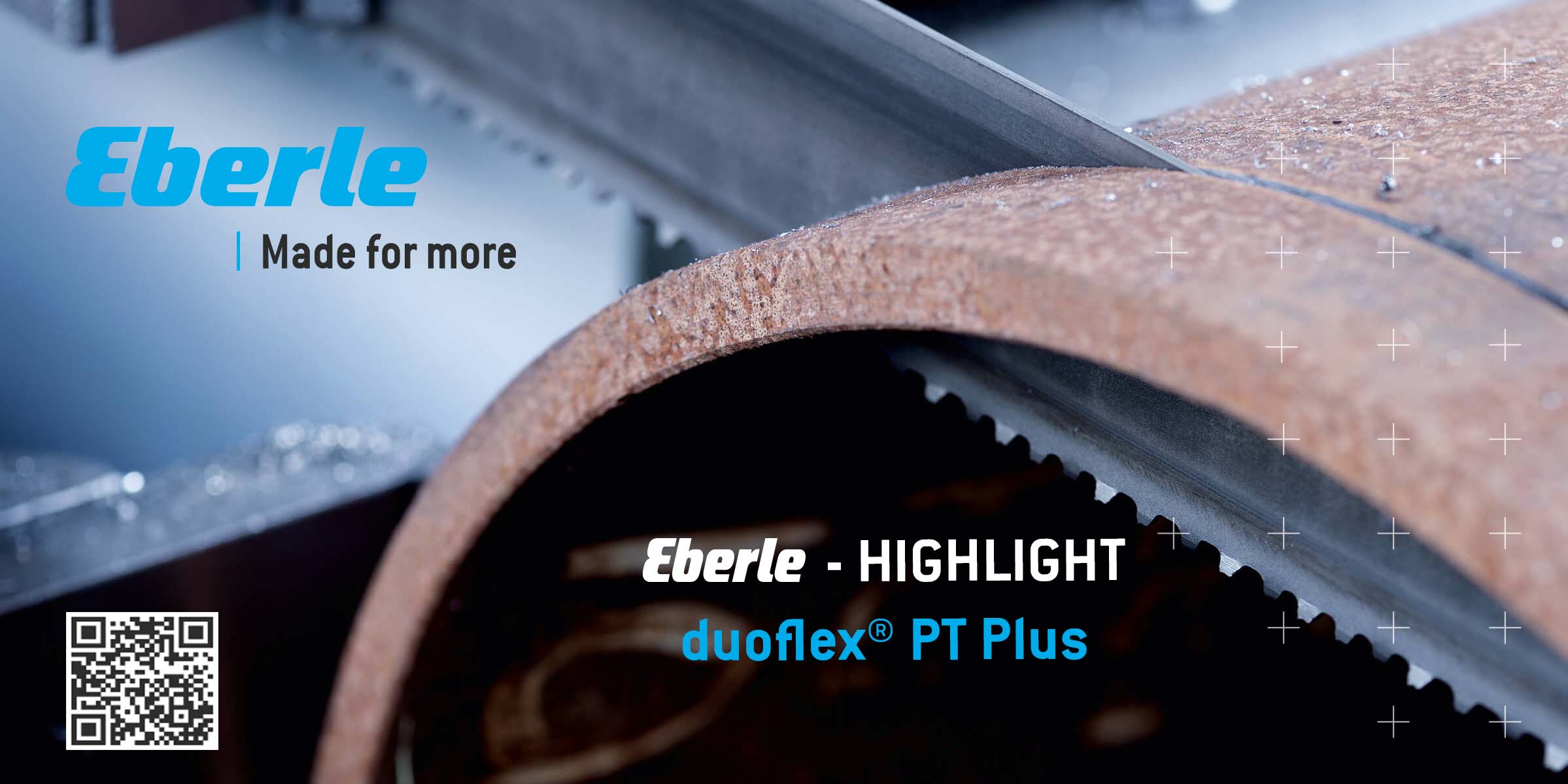 Eberle is introducing a new bimetal band saw blade, duoflex® PT Plus:
We have developed a multi-purpose band saw blade that sets a new standard cutting profiles, tubes, solid materials and bundles. Additionally, the impressive performance extends to sawing of beams and profiles, especially larger dimensions.
Learn more about the new duoflex® PT Plus in our SPECIAL!
Next Shows
May 17

-

May 20