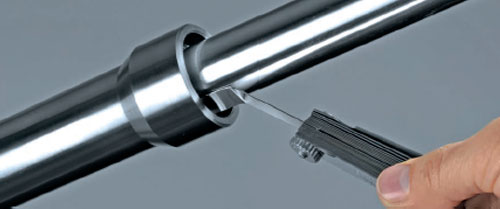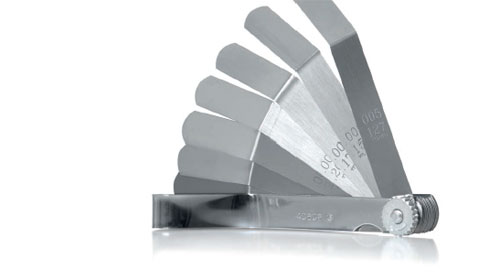 Benefits at a glance:
best thickness and width tolerances
optically identical surfaces for all thicknesses
optimum edge geometry
well-stocked warehouses throughout the world, flexible delivery of small quantities
Feeler Gauge Steel
Absolute precision, a full range of different thicknesses and a consistently uniform surface finish – exactly what manufacturers of feeler gauges in the tools and testing equipment industries expect from their precision strip steel. We also supply feeler gauge steel for gauge strips, measuring tapes and measuring foils and shims in all thicknesses required. Optimum edge geometry and the flexibility to draw from stocks around the world including small quantities – all this makes us the supplier of choice. Speak to us if you would like to know more.
Parameters
Recommendation
Thickness tolerance
T2 – T4
Tensile strength
range M
Flatness
class 2
Surface
white polished
Edges
t < 0,10 mm [.0039 in]: deburred
t ≥ 0,10 mm [.0039 in]: rounded
Grade
Eberle 18