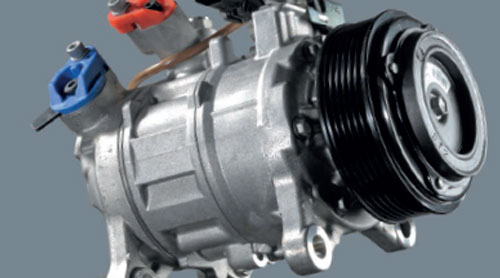 Benefits at a glance:
highest fatigue resistance
excellent surface finish
best purity grade
consistent, uniform microstructure
excellent stamping and punching properties, process reliability
Flapper Valve Steel
Stamping/punching shops and compressor manufacturers rely on valve flap steel for compressors that is fatigue-resistant and which can be easily processed. The quality of cooling units and air conditioners is based to a large extent on the quality and robustness of the valve flaps in the compressors. They are crucial for the power fluctuations in the operation of the compressors, for instance. This is another area where our technical expertise in flapper valve steel and the fast availability of our flapper valve steels give us a competitive advantage. If you would like to see for yourself how good the quality of our strip steel is then give us a call!
| Parameters | Recommendation |
| --- | --- |
| Thickness tolerance | T3 – T4 |
| Roughness | class 3 |
| Tensile strength | range M |
| Flatness | class 3 |
| Surface | white polished |
| Edges | slit / deburred |
| Grade | Eberle 18 |